Fall in Norwegian assets abroad
Norwegian enterprises' asset holdings abroad fell in 2015, after rising for several years. Total assets in foreign countries stood at NOK 1 650 billion, which was about 3 per cent down from 2014.
The current assets abroad fell 14 per cent from 2014, accounting for the entire decline in 2015. The fixed assets went up by NOK 34 billion, or approximately 3 per cent.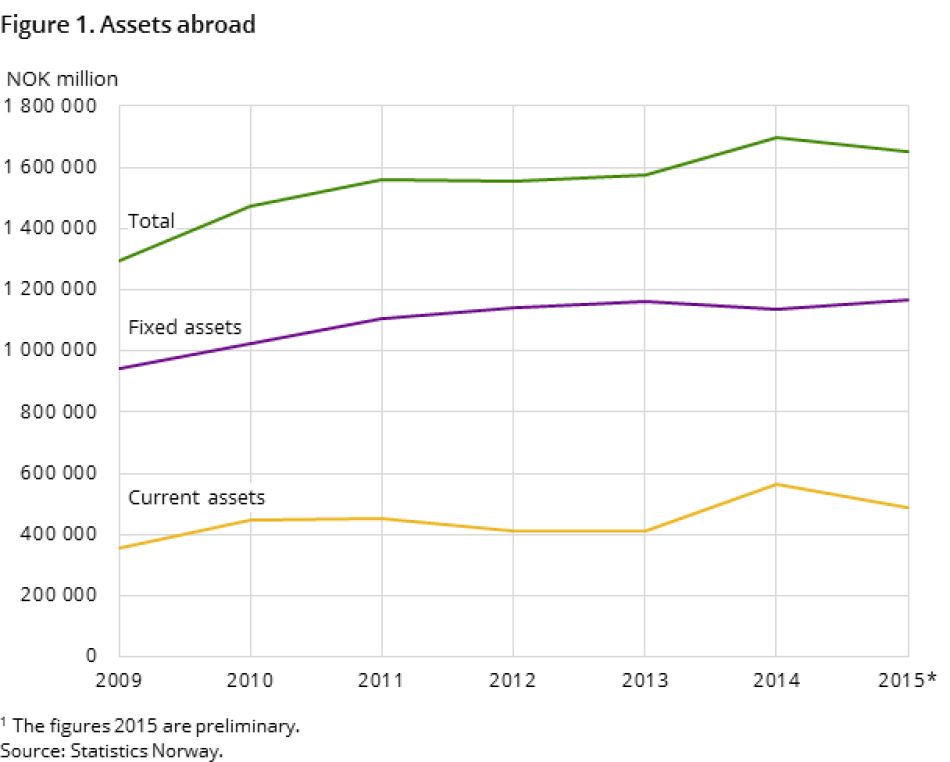 Assets varied substantially by continent
Norwegian asset holdings in Europe dropped by 9 per cent, or about NOK 115 billion. The largest proportion of assets was in Belgium, Sweden and the Netherlands.
The total value of Norwegian assets in Asia, Oceania, South America, North and Central America increased, but assets in Africa decreased.
Increase in liabilities abroad levelling off
Total liabilities in foreign countries rose 2 per cent from 2014 to NOK 1 537 billion in 2015. Long-term liabilities went up by 10 per cent and short-term liabilities by 13 per cent.
Contact
Malin Bjelvert

Berit Haveråen

Jonas A Hansen

Ingebjørg Aamodt

Statistics Norway's Information Centre