Content
This is an archived release.
Figures for the second quarter of 2013 was corrected on 1 October 2013. For more information, see "Revised figures".
Small increase in prices of new detached houses
Prices of new detached houses decreased by 0.4 per cent from the 1st to the 2nd quarter of 2013. Compared to the same quarter last year, the price increase was 1.0 per cent.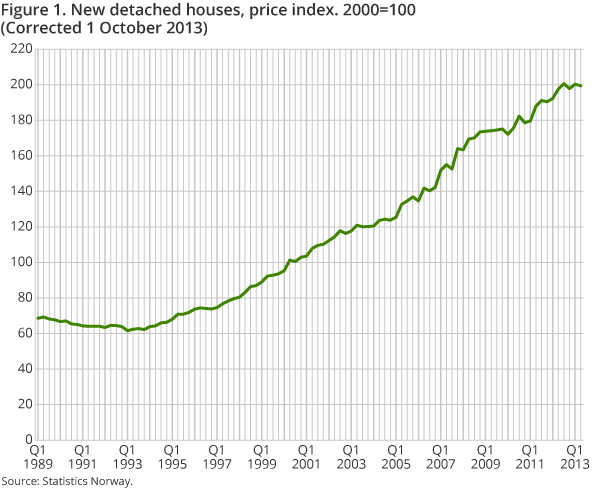 Contractors' construction costs for detached houses of wood have, in comparison, increased by 2.9 per cent during the same period, according to Statistics Norway's construction cost index .
A total of 738 observations were used in the calculation of the index for the 2nd quarter of 2013.
The index for the 1st and 2nd quarters of 2013 has been revised since being published on 20 September 2013.