All-time high catch value
In 2015, Norwegian vessels delivered 2.3 million tonnes of fish, crustaceans and molluscs. This is an increase of 1 per cent compared with 2014. The landed value of catch came to NOK 16.9 billion; up 17 per cent from 2014.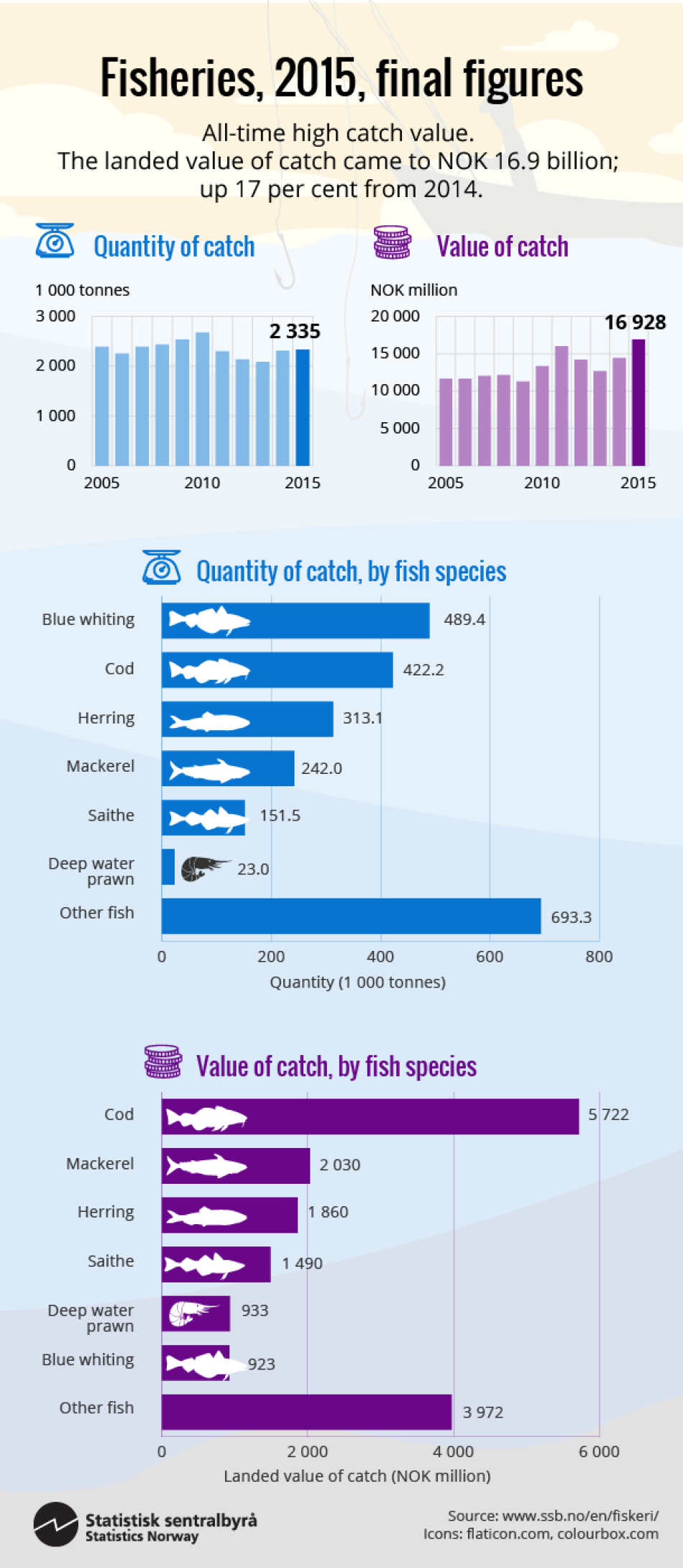 The final figures from the fisheries in 2015 show an increase in landed value and catch quantity of 3 and 1 per cent respectively compared with the preliminary figures published in January 2016. StatBank is updated with final figures for 2015.
Contact
Anne Turi Baklien

Trond Amund Steinset

Statistics Norway's Information Centre