Content
This is an archived release.
Decreased sales in October
Total sales of petroleum products amounted to 714 million liters, 23 million1 litres less than in October 2015. Sales of gasoline decreased by 2 million1 litres and ended at 97 million litres. Sales of diesel amounted to 273, an increase of 5 million litres.
1 The figures are corrected.
Deliveries and prices petroleum products, million litres and NOK. Preliminary figures12
October 2016
October 2015
Change in per cent
October 2015 - October 2016
1Gasoline unleaded 98 octane
2Prices are average retail prices collected by the Consumers Price Index. Prices including taxes and fees.
3Dutiable auto diesel
Total sales of petroleum products
714
737
-3.1
Motor gasoline
97
99
-2.0
Auto diesel, dutiable3
273
268
1.9
Auto diesel, price
11.46
12.05
-4.9
Auto gasoline, price
13.33
13.50
-1.3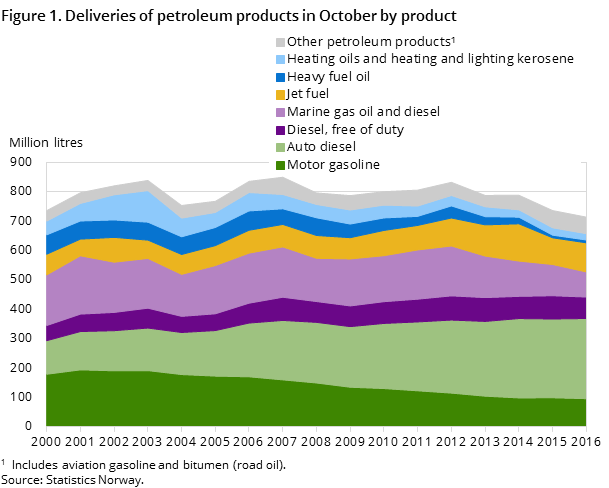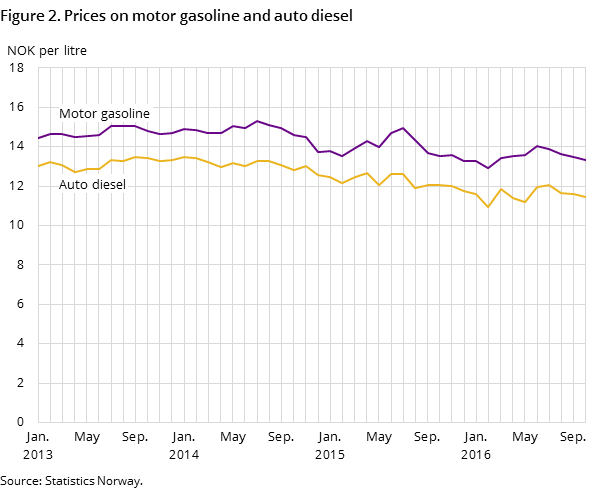 Find detailed figures for Sales of petroleum products